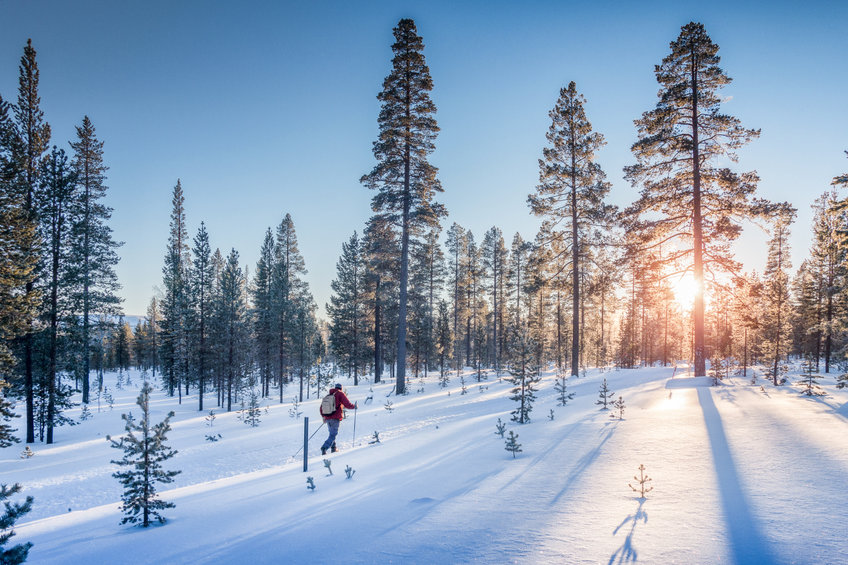 If you love to be outside during the chilly winter days, than South Haven is a great destination for you to consider. You can always find something to do or see if you are visiting during the months of December, January or February. If you are an outdoors lover we invite you to come snowshoeing or cross country skiing. Winter days and nights are perfect for curling up by the fireplace and just relaxing..the best way to unwind and decompress after the crazy holiday season.
WInter Weather in South Haven
We know winter days in South Haven are chilly...but our homes are the perfect place to get cozy for a long weekend, or even a month! A visit to the South Haven area during the winter months is guaranteed to include some snow and freezing temperatures, but there is also plenty to do outside and inside during these months. Averages temperatures fall around 30 degrees Fahrenheit, with the days being a bit warmer.

Most Popular Things To Do

Cut Down Your Christmas Tree | Kal-Haven Trail | Horsedrawn Sleigh Rides | Skiing
There are a number of places where you can select and then cut down your own Christmas Tree. Not your thing? Well many of these farms also offer Christmas trees in pots, or pre-cut trees for you to chose from. Make it a family tradition to come out to South Haven and select your all your Christmas decorations...including wreaths, garland and so much more!

Learn more about our local tree farms here

The Kal-Haven trail offers so much for winter outdoor enthusiasts! You can snowshoe or cross-country ski the over 35 miles of old railroad bed. There is no cost to access this trail as it has been recognized as a Pure Michigan Designated Trail. The trail takes you through wooded areas, farmlands, streams and rivers. One of the most popular sights to stop at is Camelback Bridge. You will need to bring your own equipment.

Learn more about the Kal-Haven Trail here

Nothing is more romantic than a horse drawn sleigh ride. Bitter-Sweet Acres offers hour long sleigh rides through their farm in the winter months. They even have a warming room with hot chocolate for after the ride. The sleighs can holdup to 5 people, so it can be a family activity as well.

Learn more about Bitter-Sweet Acres Farm here
Believe it or not, South Haven is located close to two different ski resorts - Bittersweet Ski Area & Timber Ridge Ski Area. Both are less than 30 minutes from downtown South Haven and both offer a number of skiing & snowboarding runs and lifts. Spend the day skiing and your nights on Lake Michigan...the best of both worlds.

Learn more about the South Haven Dining scene here

---
Shores Vacation Rentals is proud to offer a wide variety of South Haven vacation homes for rent. All of the rentals managed by Shores Vacation Rentals are professionally cleaned and have fully-equipped kitchens, spacious living areas both indoors and out, as well as free wireless internet access! Staying in a vacation rental is the best way to visit South Haven and the surrounding area. They allow you to get away from it all with the comforts of a home!
SEARCH FOR YOUR SOUTH HAVEN VACATION HOME NOW